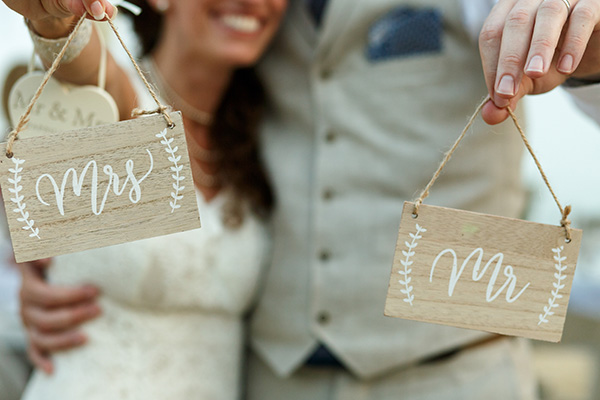 From graduations to weddings, making lifetime memories with family and friends takes some careful planning. Invitations should be one of the most exciting and fun pieces of the process, so we've put together our top 3 tips to help you send them off without a hitch.
1. TIME & COST SENSITIVITY
There are many time factors that contribute to successfully sending out invitations, so starting as early as possible is key. Give yourself plenty of time to comfortably choose a design that reflects your own unique style, but keep in mind that custom designs usually take longer than existing styles. Be sure to coordinate with vendors to double-check that your event dates are accurate to avoid unnecessary cost and frustration. Consider having 'thank you' notes printed with your invitations as another great way to save time. This way, you can show your appreciation as you receive each gift with less chance of accidentally leaving anyone out.
On the flip side, getting a head start on invitations also allows those on your guest list to plan for their attendance. As a general rule, we recommend the following schedule:
Weddings
Save the Date Cards – 6 to 8 months prior to the event date
Invitations – 8 to 12 weeks prior to the event date
RSVP Deadline – 4 to 6 weeks prior to the event date
Graduation
Save the Date Cards – 8 weeks prior to the event date
Invitations – 2 weeks prior to the event date
2. THE IMPORTANT DETAILS
Get creative and use all of the pieces in your invitation suite to provide out-of-town guests as much information as possible. Go the extra mile to include a list of things to do in the area, accommodation and transportation details, directions to the event and proper dress attire. Not only will you be showing hospitality, you will also save yourself a few last-minute phone calls and texts throughout the process.
3. RSVP ENVELOPES
Don't forget to put a stamp on them! Making RSVPing as convenient and easy as possible for your guests to reply encourages them to get back to you before the deadline, and helps ensure a more accurate head count.
Make your invitations memorable and have some fun! Mojo Print Solutions can help with everything from custom designs to finishing and printing.
Call us at (509) 459-6656 or email us at [email protected] today.